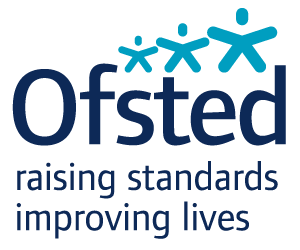 We work closely with our Early Years Support Officer to keep a high standard of learning and development for all the children in our care. This includes regular visits, ongoing training and projects run by the Early Years team.
We are regularly inspected by OFSTED where our latest inspection resulted in a great report, achieving the second higest score 'GOOD'. We also evaluate our environment by using the Infant, Toddler and Early Childhood Environment Rating Scale to monitor, measure and improve the quality and the overall care and of the learning environment, we received a high score first time and continue to use this to improve the experiences we offer to children.
The Early Years Foundation Stage (EYFS) is a statutory framework that sets the standard of care, learning and development  of children from birth to five years. By attending Learning Works For Children you can be assured that your child will receive a quality experience that supports this.
Through the EYFS at Learning Works we believe that children should learn through play, we believe that practitioners should work closely with parents and that they inform them of their child's progress. Through close relationships with parents and children we meet the all round development and welfare of the children.
Areas of learning and development
Communication, Language and Literacy development
Knowledge and Understanding of the World
Physical Development
Creative Development
Personal, Social and Emotional Development
Problem Solving, Reasoning and Numeracy